Would you like greater stamina, energy and focus in your daily & professional life?
How would it feel to have peace of mind about your work, environment & your place in it?
Imagine clinching that promotion or signing a sought after deal.
You may have aspects of your life, which are working really well but in other areas maybe work, relationships or just how you feel about yourself—aren't so good. Or maybe you just can't quite shift what is blocking you from your ultimate performance.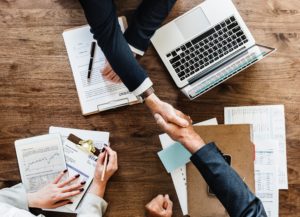 For many performing better is a matter of working harder. Yet you may have experienced toiling for hours and hours without getting a promotion. Yet others have with less effort. And you've probably wondered why them and not you?
Maybe you have tried other methods, life coaching, a course of some sort, or a therapist to find out what is blocking you. But still nothing has changed. And you can continue wondering and repeating the same old habits year after year.
But imagine if you can find out what is actually stopping you from getting what you want? What if you could find out exactly the root cause of your problem? And then make that change in 1-3 sessions. Transforming both your professional and personal life?
Never again will you find yourself:
Worrying about money, deadlines, presentations, unsupportive managers pretty much most things.
Having that nagging voice inside your head
Trouble sleeping and lacking in energy
2nd guessing your colleagues, partner and kids
 Why is Rapid Transformational Coaching Different?
It is a unique technique that has seen 000's of people get the change they want in 1-3 sessions. And this is how it works.
Rapid Transformational Coaching (RTC) gets to the root cause of your issue, stored in your subconscious. By clearing the subconscious blocks (which you may not be aware of), RTC creates new neural pathways in the brain so you change your thinking and behaviour.This is done by using the regression technique, where clients are able to reach breakthroughs via hypnosis that would not be possible if they were simply trying to reach their subconscious mind via altered language and self-talk.
Enabling you to better dialogue with your mind, and understand the difference between what your subconscious and conscious mind believe. Directly accessing and fixing whatever blocks may be there. And this create new ways of operating. As a result you are more invigorated because everything becomes easier, because you are no longer getting in the way of yourself. Science has proven change doesn't have to take years, months or even weeks.
Client Results in all Areas of Their Lives
Like my clients you too can have the following:
Greater opportunities and promotions at work
Better professional opportunities due to higher self-esteem
Greater happiness from freedom from stress and anxiety
Dramatic weight loss and elimination of destructive eating habits
Greater focus and better decision-making in personal and professional life
Conquer fears and phobias
Rapid recovery from pain and injuries
Because we're not that different. RTC gets to the root cause of any issue leaving you free from what has been blocking you in the past.
Coming from a professional city background I too know the stresses. But you can take steps to eliminate whatever is holding you back and get what you want and even more.
In the case of Daniel a VP of a finance firm in London who was having trouble transitioning to a new role where he had to sit on his Companies board. This was causing him sleepless nights and was starting to doubt himself. After all those years at the company he started to question whether he was the right person for the promotion. And this was his response a month later.
---
These started from a young age. And she was experiencing anxiety almost every night. In one session these subsided giving her a restful, peaceful sleep. And because she slept better, she got up earlier, went to the gym, and got into her best shape ever.
---
I have to tell you I am sleeping so much better now and my anxiety dreams have gone. Thank you!
Virginia A, Lawyer, London
---
It's Fast & it Lasts
Learn how you can do this too by getting to the underlying reason of not getting what you want through this unique technique of Rapid Transformational Coaching. Together we can eliminate what has been holding you back. It can be changed over days, not weeks, months or even years. And I can help you accelerate that change.
Let's start with a 20 minute call and see how we can work together.
Creating a New You For the Future.